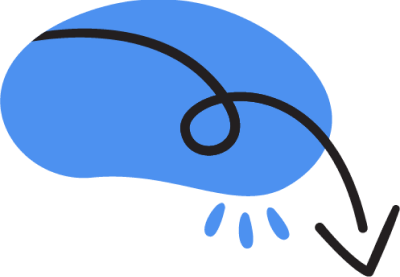 Read through some of the feedback we have received from authors and businesses using our services. Take a look at how we can help you.
I only had a vague idea about branding myself as a dystopian author. After a brainstorming session with Karina, she created an identity and brand for me that I wouldn't have ever considered. Karina is very easy to work with. She is very receptive to an author's input and thoroughly explains how all the elements of the brand design work together.
Karina is an extremely talented designer she creates beautiful logos and social media banners that are not only original but beautiful as well. I'm very happy with the brand she created for me and I'd highly recommend her services.
James Ayling – Author
Author Assist has been instrumental in finding my author brand and giving guidance on the best way to position my books.
Claudia Blood
Please let me introduce myself I am Martin Karl Gardiner artist-illustrator and now the author of the children's book the Little Ones' Great Adventure.
I am new to the world of Publishing and have no idea so when I'm was approached by an American publishing company and they offered me the world I was so naive and ignorant I just accepted, and in time I noticed that I am just been ripped off because there was no help how to get in touch with and when I did want help wanted hundreds off me each time I talk to them.
I was stuck in a dark place with no way out trying to get my book noticed by the world. By myself, I was getting nowhere and Karina just happened to love my work and asked me to be on her podcast. After this, a door opened and light came in. This young lady has done everything for me. She got the rights back for my book, she has taken my book apart page by page and edited it so that it actually makes sense and is suitable for children to read. She's getting it formatted and edited and republished for me. A great weight had lifted off my shoulder. What this lady has done for me is beyond words. I can not express how I feel at this moment.
I can only tell you that if you need any help with your book get in touch with Karina. She'll touch your book and transform it into gold. The knowledge and skill of this lady are phenomenal so please get in touch. Karina has taken me out of a very dark hole and shown me the light.
Hopefully, my book will start selling now with all the help that Karina has done for me. I will certainly be using this lady again and on all further books.
I can not thank Karina enough. The lady is a godsend.
Martin Gardiner – The Little Ones' Great Adventure
If you need someone to help you as an author as well as promote your book or books, this is who you should use. Karina is FANTASTIC at what she does and though she lives on an island off Greece, she is easily accessible and easy to work with and frankly makes a great friend. Then Karina went about fixing up my Facebook as well as making me an author's page on Facebook as well as a web presence. She's working now on getting me reviews for the books as well as interviews on radio and podcasts. Seriously, I can't think of anyone that could do this better than Karina!!!
Tina L Helmuth – author of the Yah-Struck series.
Karina Kantas, aside from being a fine author in her own right, is an energetic and diligent marketeer. I'd recommend her for any author who wants to 'offload' social media and book marketing to a seasoned expert
Andy Zack
Author of The Life After Life Chronicles
"Karina is wonderful and a delight to work with. I had requested a radio ad, book trailers and narration from Karina and she definitely delivers. Her work is phenomenal. I even had her read a narration for my book trailer and do the voice over for my radio ad. Her British accent and pronunciation make everything sound very polished. Her creative side in designing my ads make them eye-catching and entertaining. She does everything you ask plus more. She realizes time is of the essence and her sense of urgency has your product there before you know it. I enjoy working with Karina and will continue working with her to help publicize my children's book series, Les Cinq Eiffels/The Five Eiffels."
Liliana Leone
Abruzzo Publishing,
What can I say about Karina Kantas? Let me count the ways…Karina is a lovely woman, who is incredibly talented and hard-working. Her assistance is always prompt and professional. She never flags, is always eager to help with anything, and will listen to every suggestion from my crazy brain. Although I must admit, I don't get away with every idea because she is not afraid to shoot down something that won't work. She's a multi-tasker and can do voice-overs, book trailers, book covers, graphics for social media, interviews, newsletters, ads, promotions, postings…you name it, she will do, and do well. And what she currently doesn't do, she will find a way to do it. Did I mention she's an incredible, hard-working woman? Oh, yes, I did. Her voice-overs are beautifully done and her interviews are a ton of fun to do. She's constantly trying to find new and inventive ways to promote your work and is indefatigable in her efforts. She's very patient. Very patient. And she is an enthusiastic cheerleader, which keeps me going in down moments. Keeps me on my toes, too. Through our years of working together (already years?), I have seen my readership increase, my sales go up, and my horizon expands worldwide. More importantly, I've also gained a trusted friend. What else can I say about Karina except, you won't go wrong if you chose to contact her? Well, that. Exactly that.
Award-winning author – Maria Elena Alonso-Sierra
I enjoyed working with Karina during this month. She helped me promote my book and manage my social media. This allowed me time to create more awesome content, as she took half the load off. She is very helpful and resourceful. I highly recommend her for new (or any) indie authors, I need of assistance in launching their books.
Poet and artist – Maanarak of Grey
I have really appreciated the support Karina has given me through her Author Assist program. She delivers what she promises and offers a true value-for-money service. So I always feel comfortable going to her for advice, and would not hesitate to recommend her to other new authors.
Award-winning author – Paddy Tyrell
-orking with an author who was trying to get her books added onto her Amazon Author page proved to be very difficult to have her added as an author. I reached out to Karina from Author Assist to enlist her help to solve this issue. Karina spent some time with me helping to set up my clients author profile on Amazon and to add her books to the account. Really appreciate Karina helping us to get theses books listed and will give my client so much need credibility as an Amazon published author. Thank you so much Karina, will definately be using your services again in the future.
Cat Herd – Panda Creative Marketing Services